JOIN OUR CELERY JUICE CHALLENGE - STARTS ANYTIME THAT SUITS YOU.
HAPPY CUSTOMERS
The team at Juice Institute have been a wonderful and integral component in the success we have seen at Adelaide Wellness Clinic. They provide exceptional and timely service, accommodating to our needs which positively contributes to our patient results. We are so grateful for Gabby and the team at Juice Institute and all that they do in promoting so much goodness!
Adelaide Wellness Clinic
For the past four years, our business has relied on the exceptional service provided by Juice Institute and we couldn't be happier with our experience. As an establishment dedicated to promoting a healthy lifestyle, it has always been crucial for us to offer our clients the finest quality juices and Juice Institute has consistently met and exceeded our expectations. The juices are delicious and it is evident that the team takes great care in sourcing their ingredients, ensuring that only the best, freshest produce makes its way into their creations. Thank you so much to Gaby and her team.
Adelaide Colonic Health
Energy in a bottle I started drinking celery juice towards the end of six months of chemotherapy treatment. I was completely fatigued and found it difficult to focus on anything properly. After a couple of weeks, I noticed my energy levels picking up and my ability to concentrate getting better. Starting my day with this juice has improved my recovery from the effects of chemo and radiation. I am grateful I discovered it.
Dee Elferink
BLOG POSTS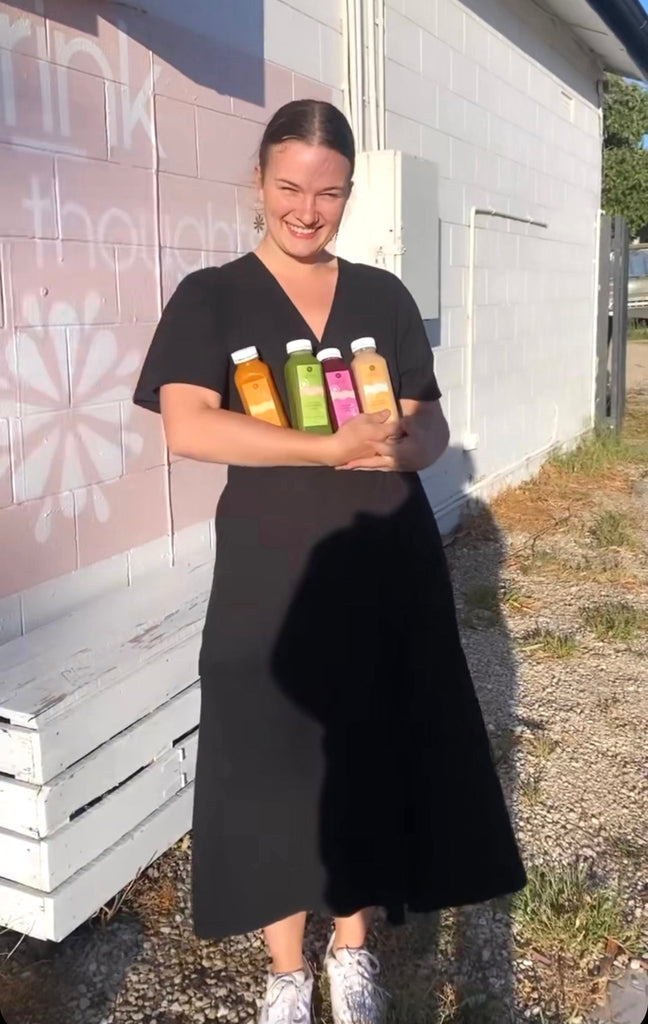 Hey, vibrant souls! In the hustle and bustle of life, our bodies often play the role of unsung heroes, absorbing the stresses, toxins, and late-night snacks we throw their way. If you've been feeling a bit like a deflated balloon or a tired sloth, your body might be waving the white flag, begging for a refreshing juice cleanse. Let's dive into the fun signs that...